An Orange Sings Carmen on Sesame Street
Current Location:

11211

Current Music:

...
Stay Tuned!
National Eating Disorders Awareness Week
.
The Orange Matter
is a registered coordinator, and our project launches today.
(see previous post for more info)
Today is the first day of
Check out
The Orange Matter's event, a part of National Eating Disorder Awareness Week:
Check Your Pockets
New York
Event Details:
 The Orange Matter, an arts and activism group based in Brooklyn, NY will take to the streets of Manhattan to spread the word about our GENES in JEANS.
We hope to get the message out to people in dressing rooms and boutique shops. A little something to boost self esteem, to give reality checks, to stimulate thought, to counteract popular media.
Our clothing comes with so many pieces of paper marked with difficult numbers. Numbers we often give too much power. Price. Size. Etc.
What if those tags were affirmations instead?
What if jeans were like fortune cookies?
What if someone could whisper in our ears, in that moment of panic or devastation in a dressing room, that we are who we are. And that is enough. We are enough. We are each powerful and beautiful and unique and exactly as we should be.
Wouldn't that improve your shopping experience?
Our 'event' will span the entire week. But the impact will spill out beyond that time.
So check your pockets.
And watch our website for updates:
The Orange Matter
Event Location:  Manhattan and Brooklyn, NY
Current Music:

"The Girl" . by: City and Colour . on: Bring Me Your Love
(
More of this...
Collapse
)
Part of adding to the canvas of the street is weathering, layering, adding, subtracting etc.
Here are images showing stickers from OM's past work...still holding their own on the streets of brooklyn even months later.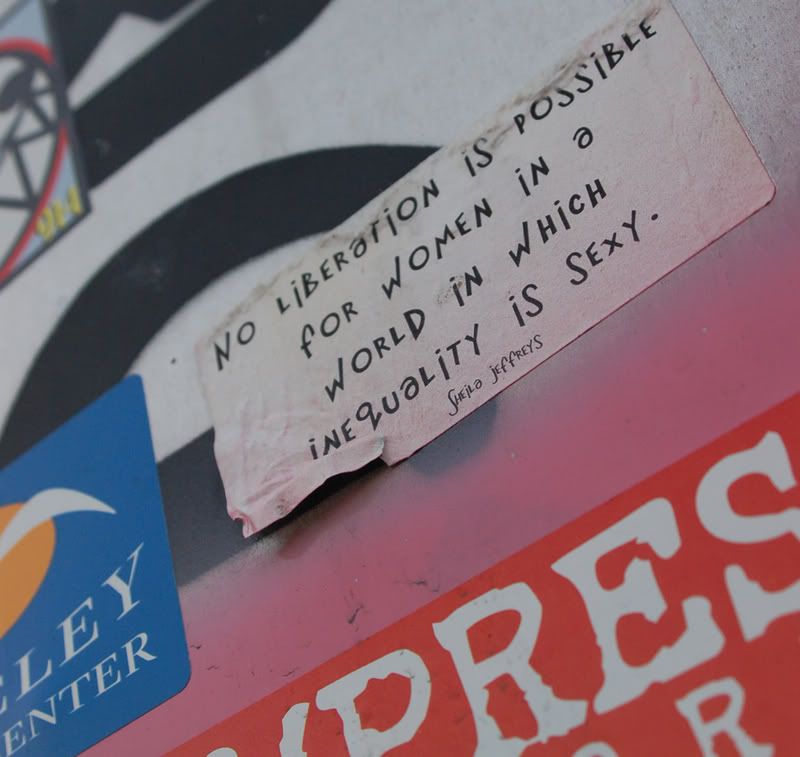 (
More of this...
Collapse
)
The Orange Matter just registered as a 2008 National Eating Disorders Awareness Week Coordinator.
You may remember
last year
; we put fliers around the neighborhood where we lived in Bushwick.
Stay tuned for more!
And check out
NEDA's
website to find an event near you!


quiet doesn't equal lack of passion or lack of activity.

in fact, many exciting things are brewing and happening.

images forthcoming.

more discussion forthcoming.
it has been quiet, hasn't it?
Today, The Orange Matter is headed out to Roosevelt Island to begin our work on a collaborative project entitled The Encampment.
The Gothamist
discusses it in brief.
And
here
is a link to Thom's site, with all the info.
The final installation will be on view October 5th through October 7th from 7pm until 1am.
Stay tuned for more! And save the dates on your calendar if you're in the NYC area!